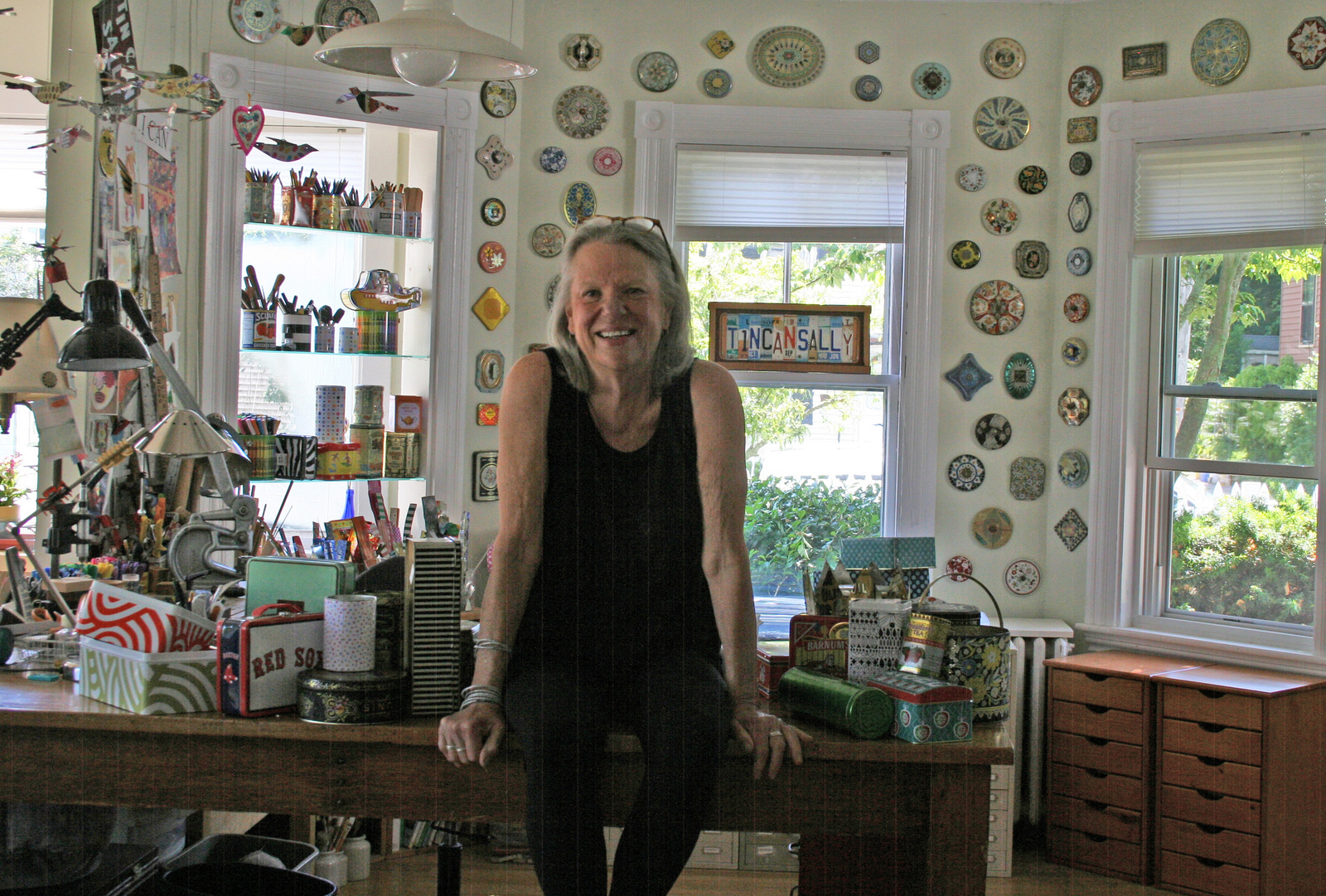 I am TIN CAN SALLY, Sally Seamans of Gloucester, MA.
I create jewelry, birds, fish, collages and more from printed tin containers of all shapes and sizes. Some of the tins I use are olive oil, cookie, coffee, tea, candy, biscuit, soy sauce, mustard, ethnic foods, popcorn and sewing tins. My work can be seen at my studio shop in Gloucester. Variable hours and by appointment.
Contact me through this website or email tincansally@gmail.com to set up a visit.

I DO NOT MAKE LIGHT SWITCH PLATES - that is someone else.