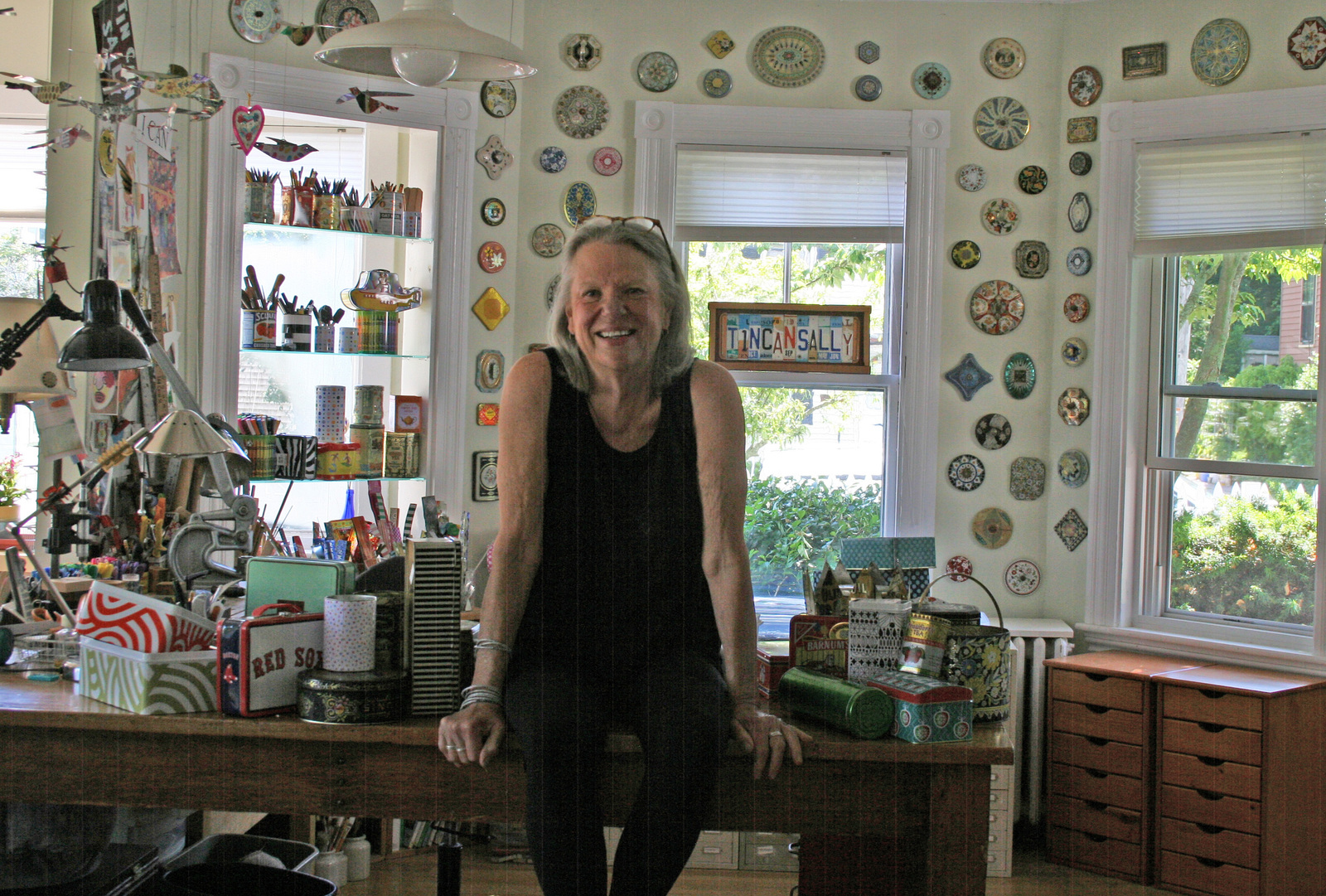 Hello. I am TIN CAN SALLY, Sally Seamans of Gloucester, MA.
I create birds, fish, jewelry, collages and more from printed tin containers of all shapes and sizes. I find my tins at yard sales, flea markets, antique shops and serendipity. I am a tin hunter/gatherer. Some of the tins I use are olive oil, cookie, coffee, tea, candy, biscuit, soy sauce, mustard, ethnic foods, popcorn and sewing tins. I greatly appreciate any tins that are kindly recycled my way. My work can be seen at my pop-up shop in Gloucester. Variable hours and by appointment. Contact me through this website.

FLOCK, Installation of 386 tin birds, Peabody Essex Museum, Salem, MA, 2009.